If there's one kind of party that epitomizes summer, it's a barbecue. Get your friends and family together and channel nostalgic memories of your dad at the grill flipping burgers and dogs, but update your menu with our fun twists on summertime classics.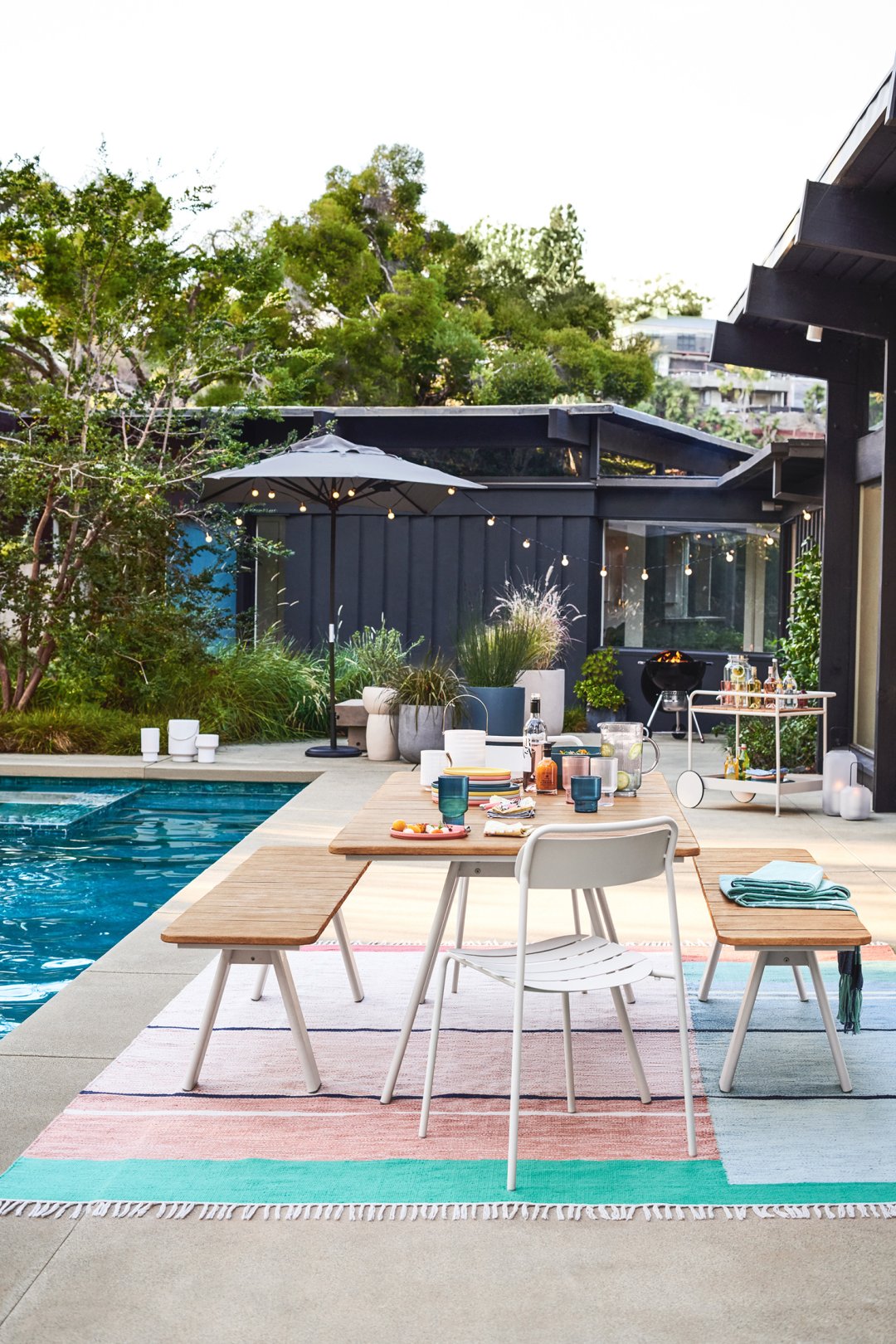 —
Instead of environment-unfriendly disposable paper plates and plastic cups, opt for colorful, lightweight and unbreakable melamine plates, acrylic glasses and silverware that fits in a handy caddy. Our Modern Melamine Plates stack for easy serving, and their raised rims make it easier to juggle food at a buffet.
While you're at it, elevate your whole picnic table situation with West Elm's Halden Collection, our handsome, modern interpretation in mahogany on a sleek powder-coated aluminum base. A rolling indoor/outdoor bar cart can bring the party anywhere, from patio to poolside, and it's as useful for carting food and tableware outdoors all at once as it is for serving cocktails.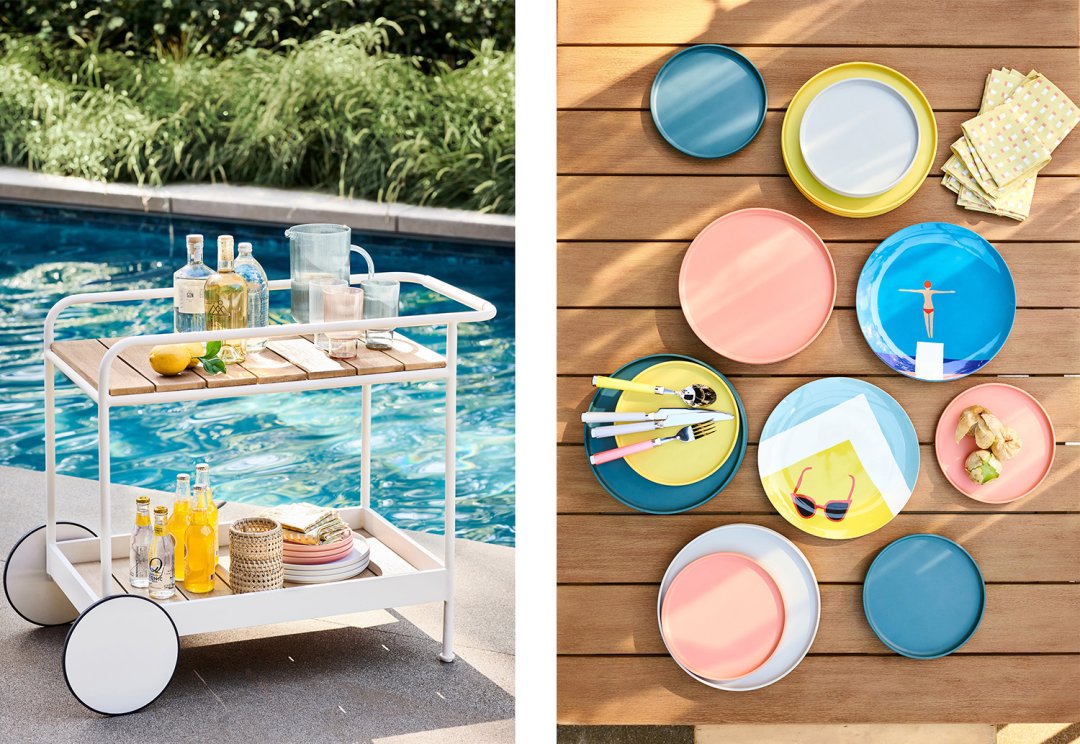 —
If you're hosting a large crew and people will be sitting on the lawn or steps, add vibrant outdoor pillows and picnic blankets to make seating extra comfy.
Now for the food! Kick the basic burger up a notch with our Bison Burgers with Bacon Mayo. Bison is both tastier and healthier than beef, though it can be a bit pricier, so if you're cooking for a crowd, you could do half bison/half beef burgers. It's surprisingly easy to make your own mayo, and this smoky bacon mayo is the bomb. Swap out hot dogs for lighter, more flavorful chicken sausages such as chicken chorizo. Then just add good quality rolls (like brioche buns) and a selection of savory toppings.
For a side dish, it's easy to feed a crowd with grilled corn-on-the-cob, and this Parmesan Thyme Grilled Corn version adds cheese and herbs to up the flavor profile. Toss a big green salad with farmers' market tomatoes and let friends who offer to help bring a side dish or dessert.
And of course, it wouldn't be a party without a few drinks. Along with beers (try a crisp summer wheat ale), rosé and white wine, make a simple serve-by-the-pitcher drink like sangria. This Grapefruit + Watermelon Sangria combines two fresh and fruity flavors for an easy-sipping, refreshing (and pretty!) beverage. Or make our Sunset Punch, which also riffs on grapefruit, spiking it with gin and a bit of spice. Or fill a fun drink dispenser with your drink of choice, garnished with fresh fruit, cucumbers or lime wedges.
As the sun starts to set, add romantic illumination with our glass or pierced-porcelain lanterns to complement the lightning bugs' flickering glow—for another perfect hit of childhood nostalgia to finish off the day.