We're back with our second set of tips for living with your significant other from interior designer, Taylor Spellman. As co-host of Bravo TV's new show Yours Mine or Ours, Taylor helps couples determine where (and how) to live together. In addition to hosting the show, she designs spaces for New York City's most elite clientele. So, needless to say, she really knows her stuff. Luckily, Taylor's sharing some of her tips for how to successfully live with your partner through a series of blog posts called Cohabitation 101. Today's post tackles what can be the trickiest part of cohabitating — designing a space that you both love. Get Taylor's tips for decorating your space together, below: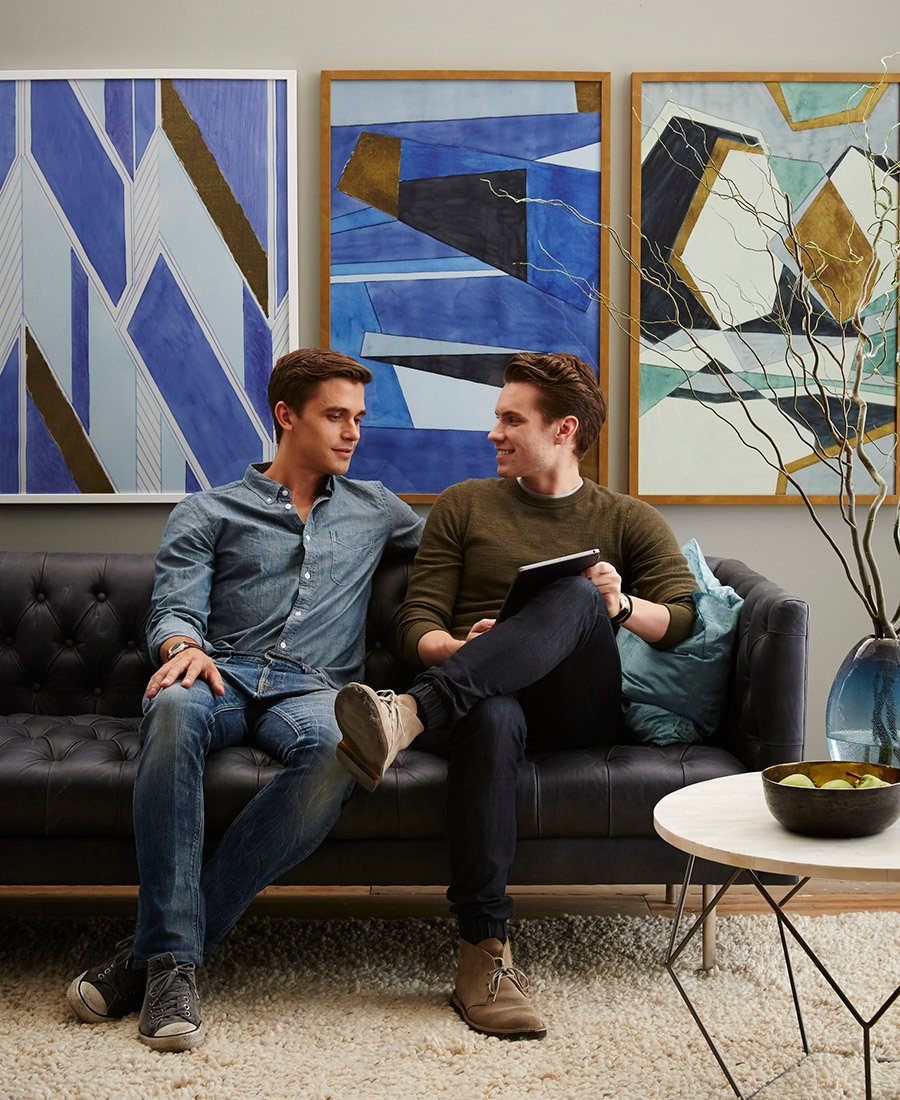 STEP 1
I always find it hilarious when a designer says something stupid like "make sure to invest in a gorgeous cashmere throw. It's a must!" Yah know what's a "must?" Trying to furnish this place with the remaining 7 dollars I have because moving is expensive. Thanks, though. Therefore, back on planet earth, where should you spend your money? I always push for a good quality sofa. It's a high traffic piece and is gonna see a lot of ass, so make sure it's durable!
STEP 2
After you've invested in some quality pieces and laid the groundwork it's time for the fun part. Decorating! But where to begin? Begin with something you love. Is it the color of the throw pillow you have or the rug or even a piece of art? Build out from one focal point and everything will come together piece by piece. Don't try and pull the design out of thin air.
STEP 3
Remember to design for how you live. Do you work from home? Carve out an office space. Do you entertain a lot? Make way for a 10-seater dining table. Do you drink heavily? Unapologetically stock that bar right smack in the middle of the living room. DO. YOU.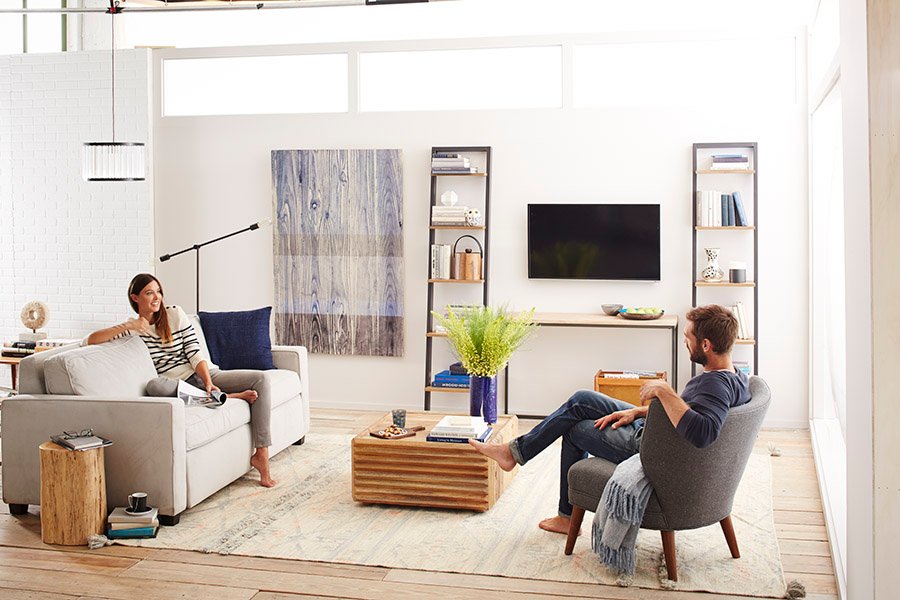 Tune In!
Yours, Mine or Ours
Mondays at 10/9c on Bravo!
A skilled interior designer and staging expert, Taylor Spellman has an impressive stable of clients, including Ryan Serhant from "Million Dollar Listing New York." Her vast portfolio of real estate heavy hitters and private clients entrust her and her firm, TAYLOR SPELLMAN New York, to design their multi-million dollar properties. An average day for Spellman involves upwards of 30 million dollars' worth of real estate under her direction. She has the unique and unteachable talent of mixing high end one of a kind pieces with treasures found on an afternoon in the Goodwill. Whether she is designing a 10 million dollar penthouse, the lobby of a luxury high rise or a showroom for a fashion client, her penchant for witty banter paired with her signature bold design style has made her a standout in the design community at large.