Anybody who has ever lived with another person knows that cohabitation, despite all of its perks, can sometimes be a serious challenge—one that can test your patience and the limits of your relationship. If you and your significant other are thinking of taking the leap into shared living, or even if you've been going at it for a while now, a bit of sage advice from an expert can go a long way. To help you on your cohabitation journey, we teamed up with interior designer Taylor Spellman. Along with Shahs of Sunset's Reza Farahan, Taylor will be starring in the upcoming Yours Mine or Ours, A Bravo show dedicated to helping couples determine where (and how) to live together. To kick off our Cohabitation 101 series, Taylor is sharing the first set of tasks every couple must tackle if they are planning on moving in together: merge + compromise.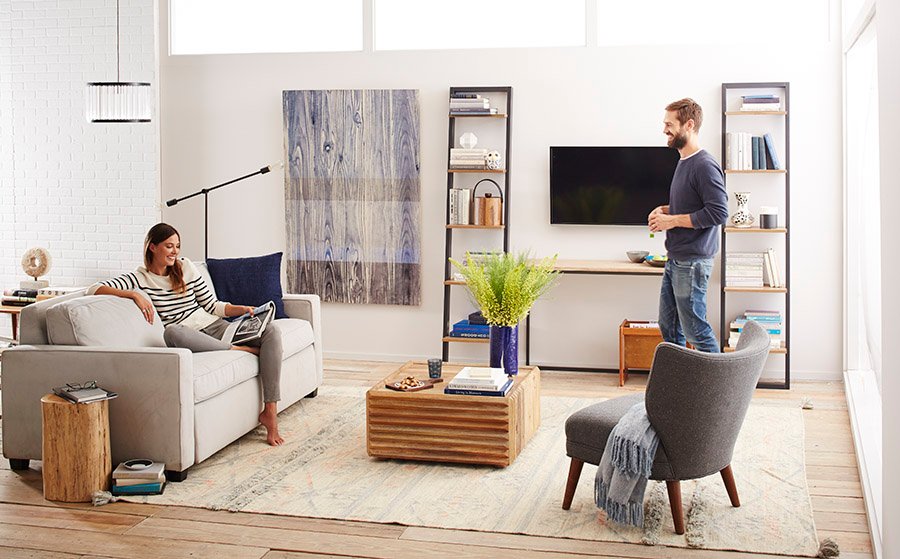 STEP 1
When it comes to moving in together you need to get real, real quick. Some things will stay and some things will go. Gentlemen, here's an example of something that will go: Sports posters and sports paraphernalia. It's time to graduate to the big leagues and your New England Patriots poster does not pass GO. Conversely, the "Live, Laugh, Love" sign that for whatever reason still exists in the homes of millions of suffering women, that will go too. I'm as forgetful as the next gal but if you need a reminder to Live, Laugh or Love we have bigger issues to discuss. Garbage. Now. Do it.
STEP 2
Alright everyone, now that we've thrown out the random stuff, it's onto the bigger issues. So let's all say it together: "COM-PRO-MISE". Familiarize yourself with this word. If there's something you feel you need and your partner feels very strongly you don't, please think for a minute and be careful of sentences that sound like this: "But I NEED my Beanie Baby collection!" By the sounds of it, you NEED therapy. Get rid of the Beanies or whatever weird thing you're holding on to and stick to your guns later for something bothersome your partner is bringing to the table. Remember: "COM-PRO-MISE".
STEP 3
Compromise some more. Have a glass of wine. Repeat.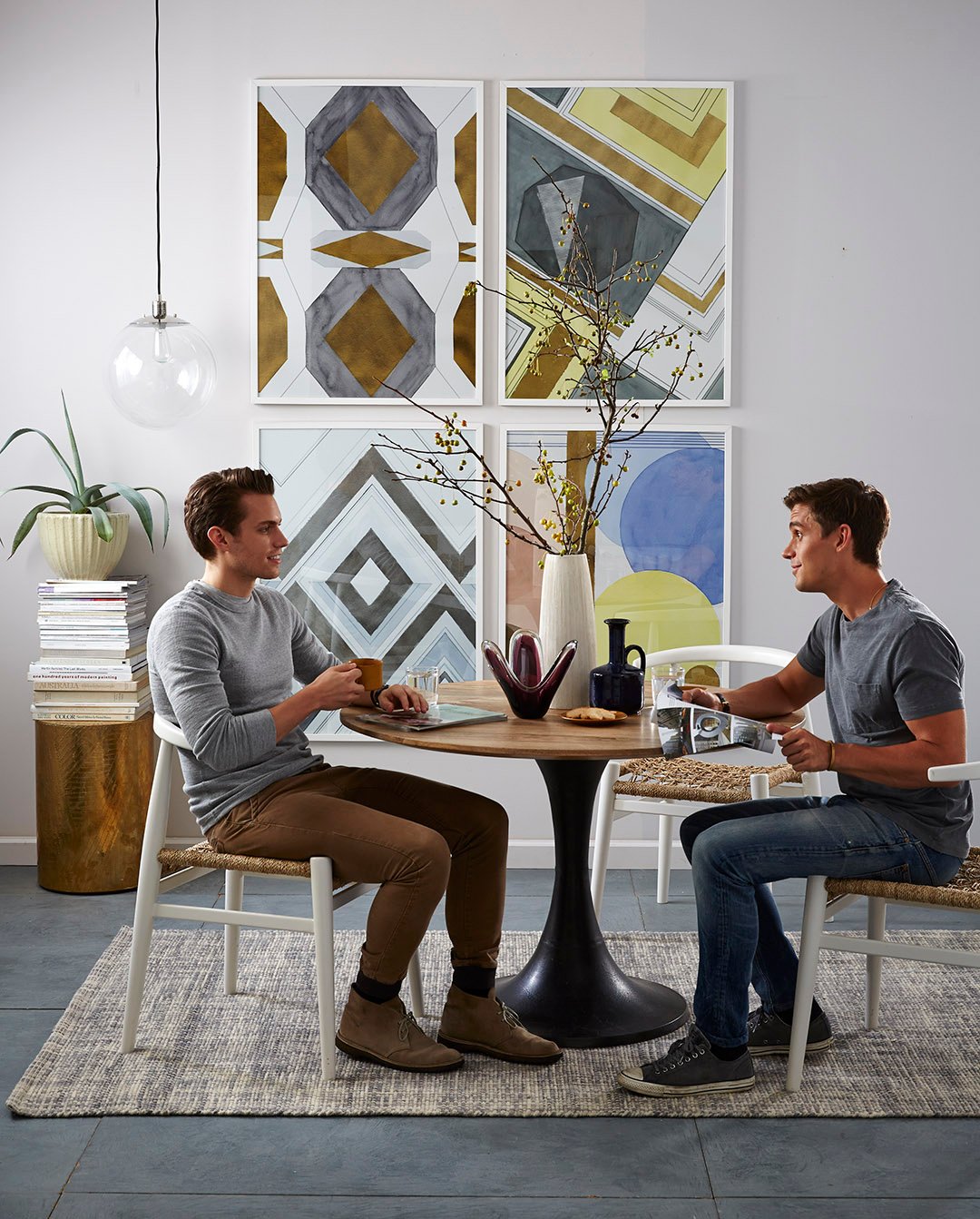 Tune In!
Yours, Mine or Ours
premieres on Bravo on October 3
at 10/9c

A skilled interior designer and staging expert, Taylor Spellman has an impressive stable of clients, including Ryan Serhant from "Million Dollar Listing New York." Her vast portfolio of real estate heavy hitters and private clients entrust her and her firm, TAYLOR SPELLMAN New York, to design their multi-million dollar properties. An average day for Spellman involves upwards of 30 million dollars' worth of real estate under her direction. She has the unique and unteachable talent of mixing high end one of a kind pieces with treasures found on an afternoon in the Goodwill. Whether she is designing a 10 million dollar penthouse, the lobby of a luxury high rise or a showroom for a fashion client, her penchant for witty banter paired with her signature bold design style has made her a standout in the design community at large.