"Sustainability is not only a trend, it's our obligation," says Arianne Engelberg. Arianne and her father, Jaime Engelberg, co-founded The New Denim Project, an initiative that produces zero-waste products from upcycled, regionally-sourced denim scrap. Based at Iris Textiles, a factory started in 1956, The New Denim Project seeks to give back to the Guatemalan community, both socially and environmentally. This season, west elm and Whole Foods Market are pleased to announce a collaboration with The New Denim Project that expands upon this mission.
The collaboration takes the form of a 12-piece limited-edition collection of tabletop and kitchen items, each crafted from premium, upcycled denim. One dollar from each piece purchased from the collection will be donated to Whole Planet Foundation, Whole Foods Market's nonprofit organization dedicated to alleviating poverty and hunger worldwide.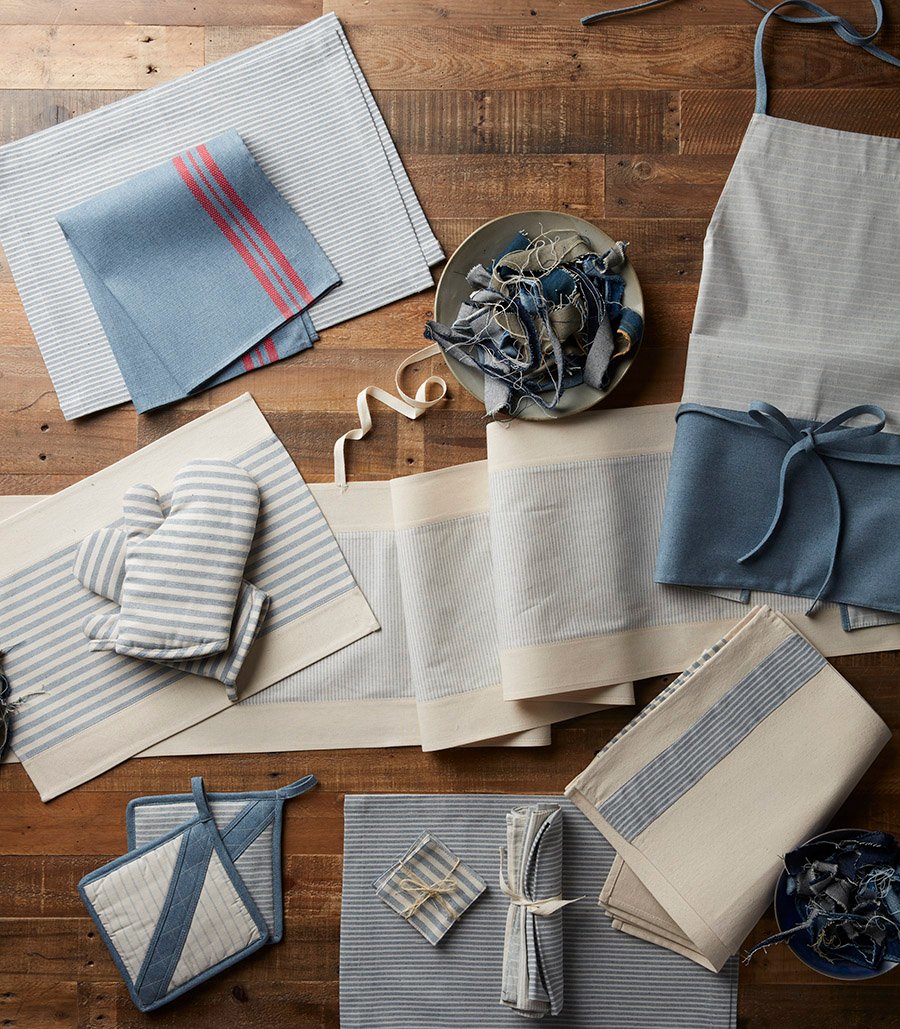 "We are continuously seeking new ways to offer our customers choice in products and services that are both well-designed and make an impact," says Jennifer Gootman, West Elm's Director of Social Consciousness and Innovation. "Together with Whole Foods Market and The New Denim Project, this collection aims to give back to the makers and artisans, to communities in need, and to the environment." Shop the collection here + take a closer look at the process below!