When menswear blogger, Perkens Bien Aime and his wife stumbled up on this Downtown Los Angeles loft, they knew that they had to have it. Complete with 18-foot ceilings, finished concrete floors and large, industrial windows, this space is the epitome of downtown cool and exactly what they were looking for.
When furnishing the space, Perkens knew he wanted his home to reflect his personal style: modern, sophisticated and minimal, "we wanted to keep a clean, open vibe with subtle pops of color. The exact same approach [I take to] my personal style," Perkens says. The couple brought in west elm Home Stylist, Joey Kell, to help decide the layout of the the open floorplan loft and to help make their vision for the space a reality. "We selected some staple pieces and picked only what we deemed necessary; like a dining table, computer table, coffee station and clothing rack," says Perkens. The result: A modern, minimal space that's perfectly tailored to Perkens' personal style. Check out the pictures below!
Thinking of revamping your space? Be sure to check out our Home Stylist + Design Services here.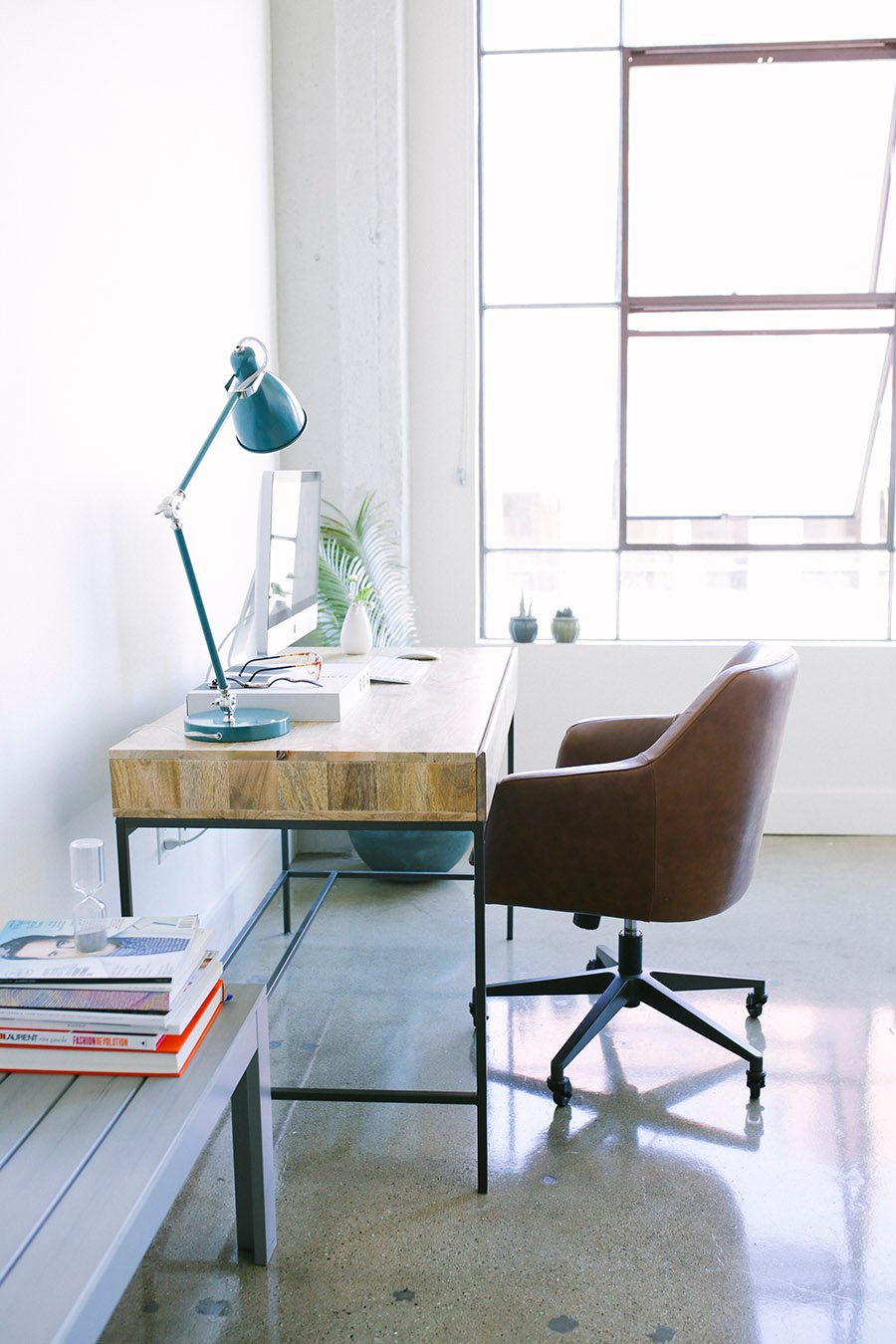 Perkens Bien Aime is the blogger behind Garcon A La Mode, a men's lifestyle blog featuring everything from etiquette, to style, to home decor. He currently lives in Los Angeles with his wife. Be sure to follow him on Instagram!