Billy and Dani here again! This time, with the best way to both cool off and get your buzz on. We're celebrating the fading light of Summer's end by adding two of our favorite warm weather fruits (watermelon and grapefruit) to our favorite warm weather beverage — rosé, obviously. The zip of grapefruit adds an extra kick to a bottle of rosé and well, watermelon is just delicious. Give this sangria a try the next time you're looking for a refreshing, Summer-y drink. The marriage of rosé, watermelon, and grapefruit is the episode of sister wives you never knew you needed.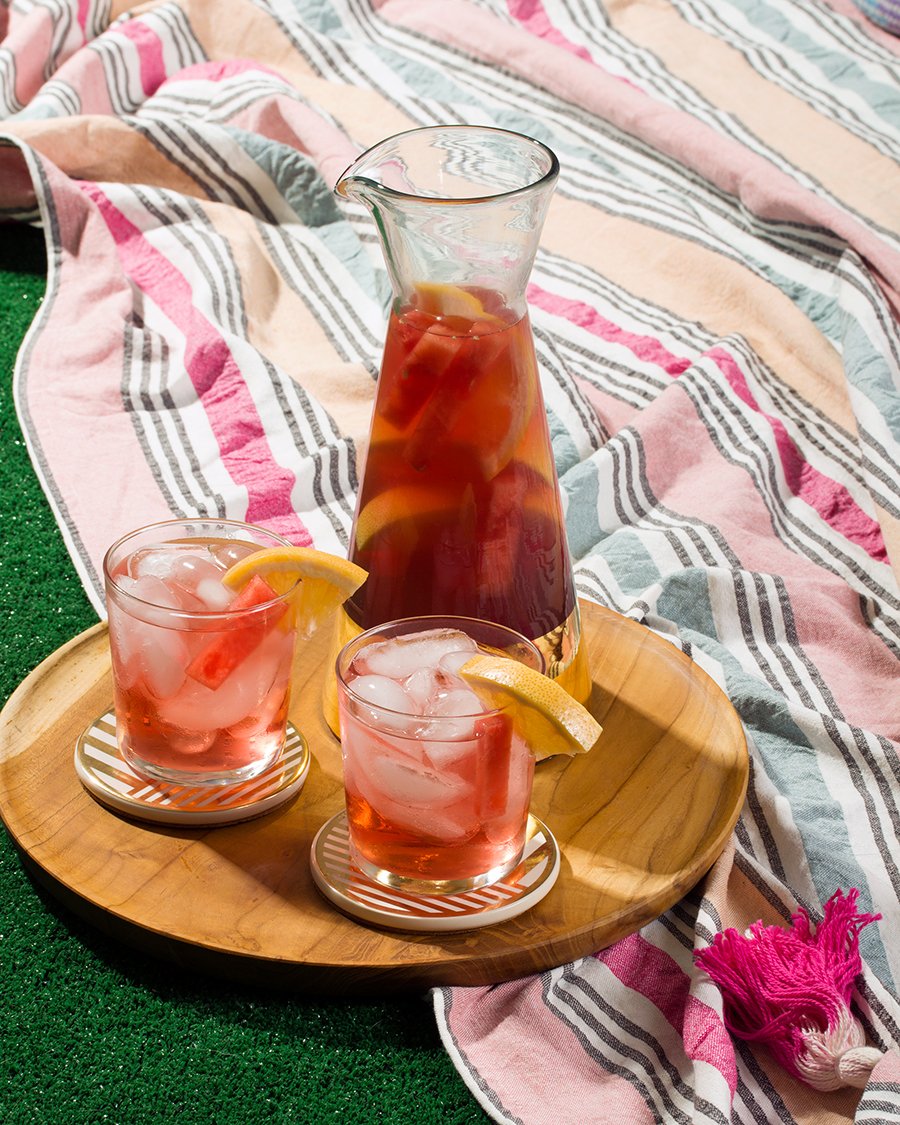 Grapefruit Watermelon Sangria
What you need:
1 cup chopped watermelon
2/3 cup fresh grapefruit juice, from 2-3 grapefruits, plus an additional grapefruit for garnish
1 750 ml bottle rosé or white zinfandel
In a large pitcher muddle half the watermelon with a muddler or wooden spoon, just until the fruit breaks down and releases some juice. Add the grapefruit juice and wine along with the rest of the watermelon and some grapefruit slices. Serve over ice and garnish the glass with a grapefruit slice.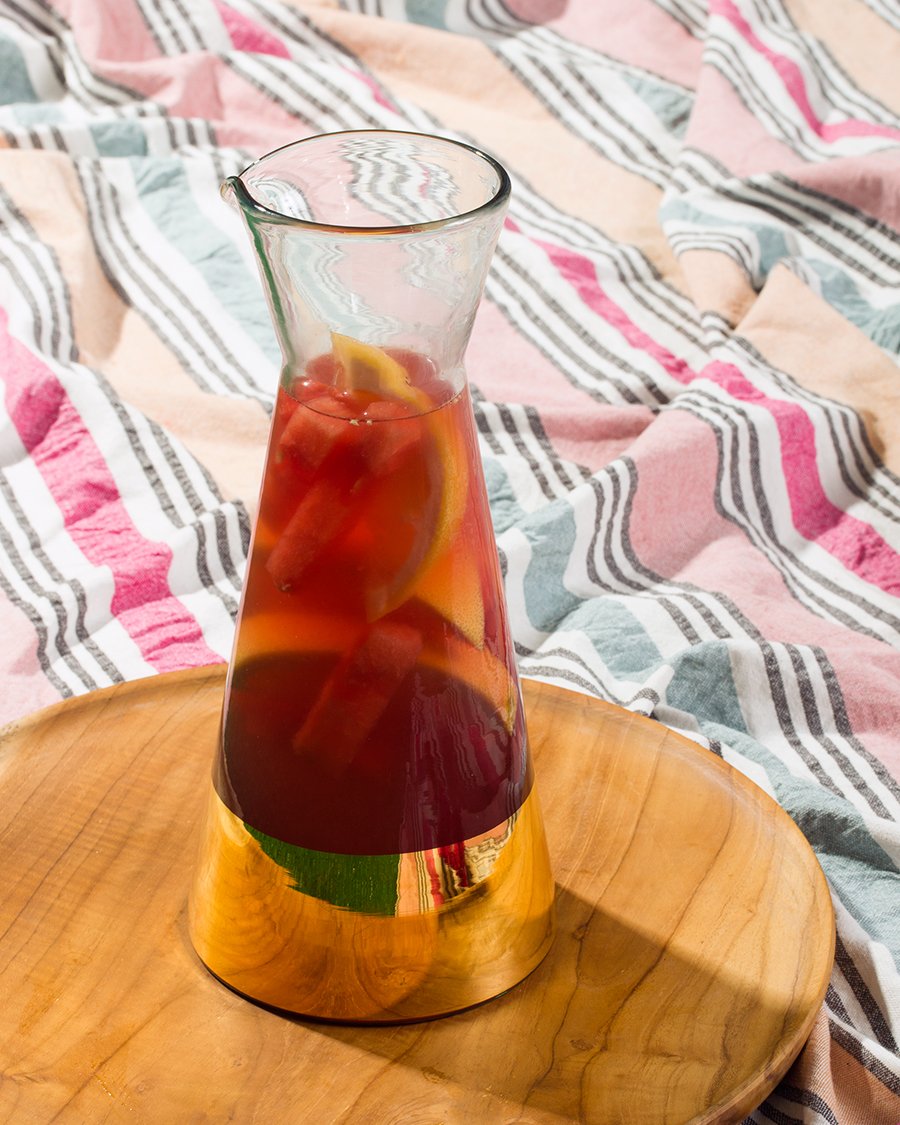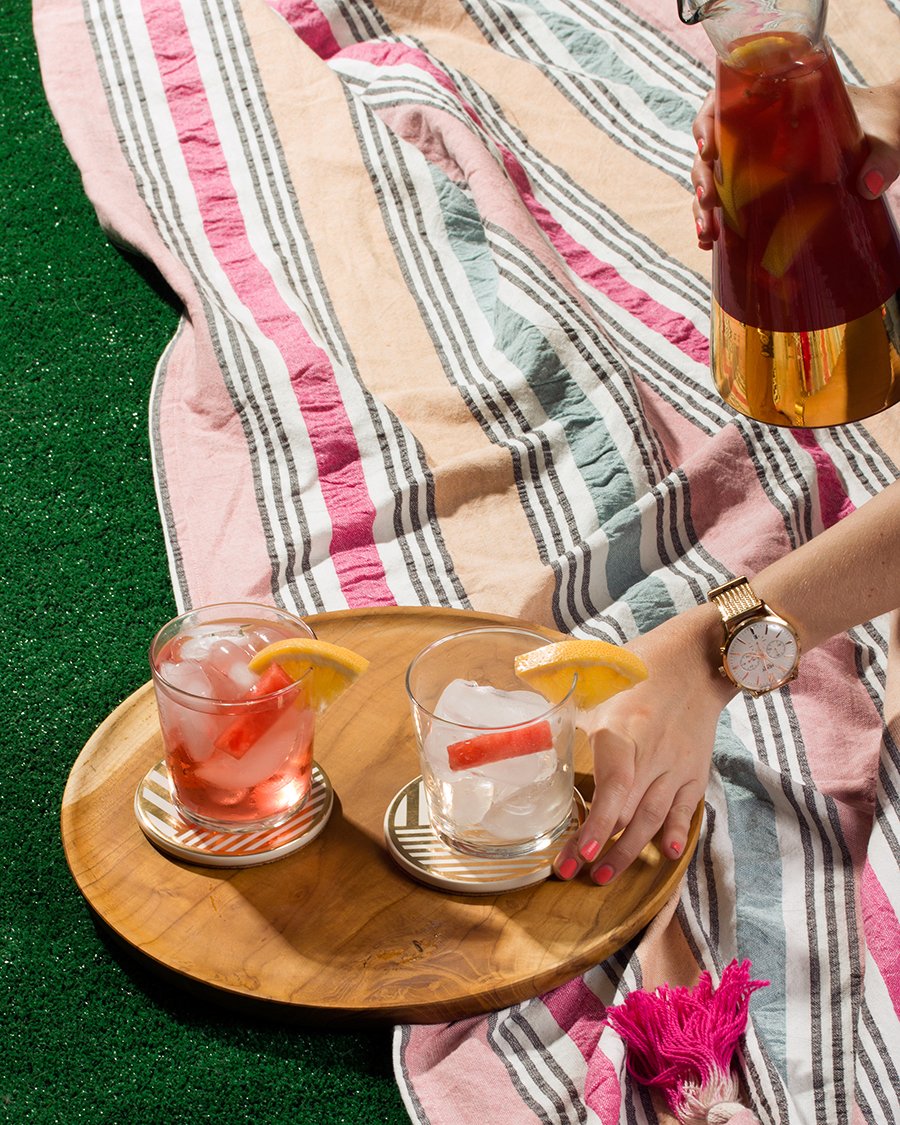 Dani Colombatto is a food stylist and recipe developer with a penchant for cocktail shaking. Her current cooking and content-creating antics take place in San Diego, and can mostly be seen on her Instagram, @danicolombatto.