Even for the most seasoned home decorators, turning one's attention to the outdoors—whether it be a patio, a deck, or a grass yard—can be unexpectedly challenging and time-consuming. Just ask Nik Sharma, the foodie behind the popular blog A Brown Table. We've been following Nik over the last few months as he renovates his Oakland bungalow, from his living room to his kitchen. "I've always said take on as much as you know you can handle," he says. "Our backyard is honestly where we have put in the most amount of effort and we're still not done! It's one of those spaces that I want to carefully work on and make changes that will be functional as well as look good. So I'm working on this in phases, plus it takes plants time to grow so there's no big rush." Although it is an ongoing project (what home isn't?), Nik has made some serious strides on his outdoor space. Take a peek at the progress below!
BEFORE
"Before we moved in, we got the fence replaced, removed the hot tub, the artificial pond, and a whole lotta weeds. But we kept the fire pit! That has been the most functional piece of construction and we use every weekend. It's a great place to be around on a cool evening and chat on a comfortable couch. After cleaning out the place, I started to think about what I wanted the garden to represent. My goal is to make this space a relaxing spot to sit down and read but also make it a fun space to cook and entertain in."
AFTER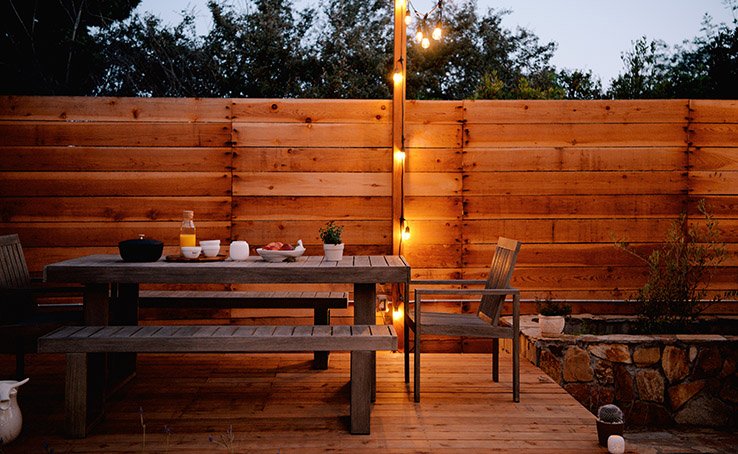 "We built a new deck over the existing concrete framework where the hot tub sat to create a dining space which feels separate, yet part of the garden. We also erected a couple of posts to hang string lights that not only brighten up the area at night but also give the garden a warm and fun backdrop whole entertaining."
"I love my dining table—it's large enough for me to comfortably seat 8-10 folk and it's also surprisingly light enough to move around if need be. I'd love to eventually start supper clubs where I can have people over to taste test my recipes that I'm working on."
"Since we're in a drought, I did some research on California native plants that are drought-resistant and planted a variety of different plants in the garden to give color and texture. By next summer, most of these plants will grow and fill up the garden, making it much more colorful and lush. I've also added a couple of fig, olive, pomegranate and citrus trees because they grow rather well here and don't require much effort."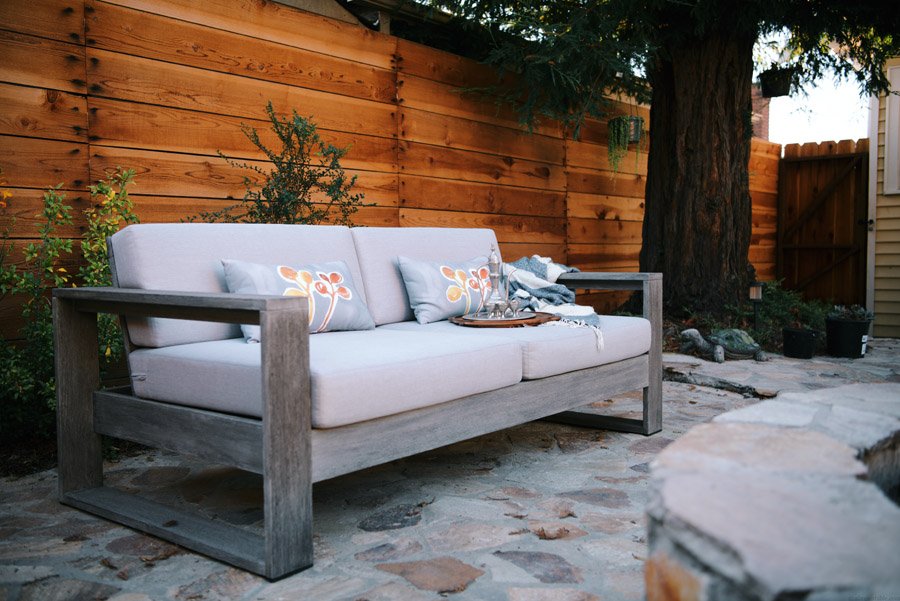 Nik Sharma is the cook and photographer behind the acclaimed blog A Brown Table. He lives in San Francisco. Keep up with him on Instagram, Facebook, and Pinterest.